Getting caught up in the HUGE
poker
craze was the start…
Playing in numerous tournaments planted the seed…
Knowing
tournaments
could be run better was the answer!
Putting the experience of the game and their ideas together to make the poker experience better, two cousins started TourneyPoker.ca with the goal of making Fundraising as effective and easy as possible.
With several tournaments under our belts, TourneyPoker.ca now has a handful of experts (TourneyPoker Directors) ready to help you reach your goals and make it easy for you to sit back and enjoy.
Our TourneyPoker Directors have experience with running exciting events for your poker enthusiasts. Let one of our TourneyPoker Directors work with you to make each event fun-packed and unique!  Besides our professional poker planner services, we also provide professional bar tending services. Top notch services …always a huge success!
We provide our services in and around the Greater Toronto Area however we are willing to travel to your location for a nominal travel fee.
Tourneypoker.ca will make your fundraiser a SUCCESS!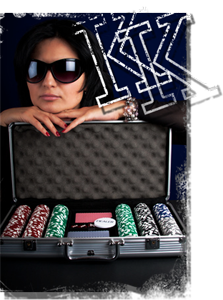 A
Poker fundraiser
is a great way for organizations to raise money; not only is it quick and easy to set-up, but it will keep your guests entertained for the evening while donating their funds.  
Whether you are fundraising for a Team, Organization or Charity, we can help you stage the perfect event.  We take the stress out of the game so that you can sit back and enjoy the evening.  We guarantee to make your event a success.
One of our knowledgeable TourneyPoker Directors will consult with you to plan your event.  Once your date, time and location are booked, we take care of the rest.

We require a 50% deposit at time of booking with the balance to be paid,
prior to starting, on the date of the event. For more information:
Email us at info@tourneypoker.ca
John -
john@tourneypoker.ca
Steve -
steve@tourneypoker.ca

Tourneypoker.ca will make your fundraiser a SUCCESS!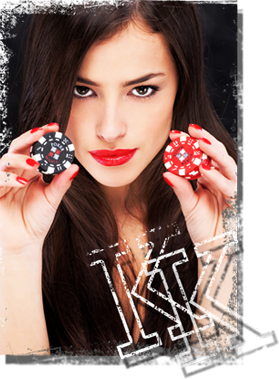 Is your team or organization tired of raising money by selling to the same group of people every year?

It's time for a change!

Tourneypoker.ca specializes in running Poker Fundraisers for Sports Teams; non-profit Organizations and for Corporate Events. Taking advantage of the Texas Hold'em craze, we can help you raise thousands of dollars in one night; with minimal expense to your organization.

A properly run poker tournament could be your largest fundraiser
of the year!

Contact us now and we can start planning your event.

Tourneypoker.ca will make your fundraiser a SUCCESS!